CRF125F
The Honda CRF125F is built to be everything a young entry-level rider could possibly hope for as they begin their biking journey. It's tough, reliable, easy to ride and just a whole lot of fun. Purchase this model, and enjoy free rider training. Find a dealer and book a test ride now!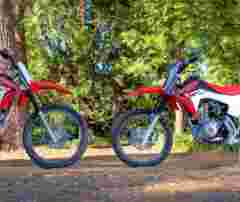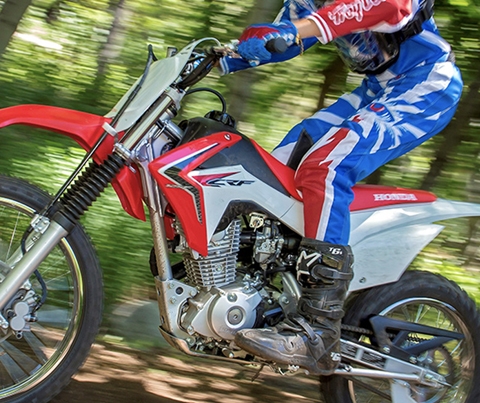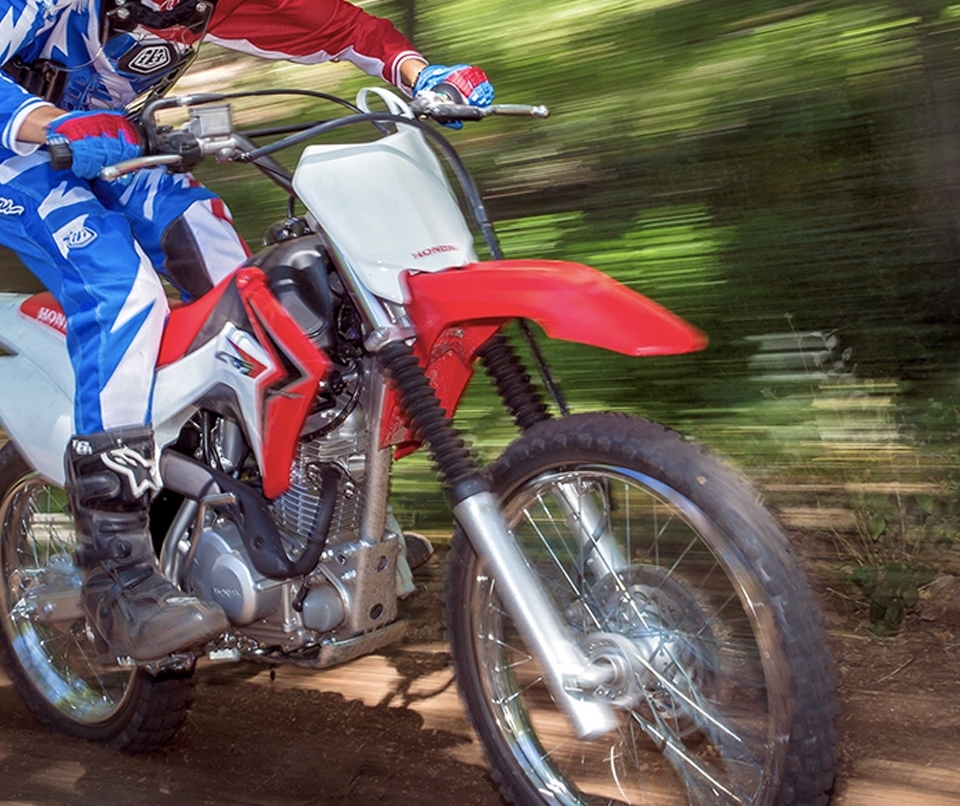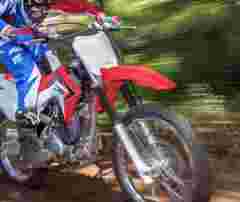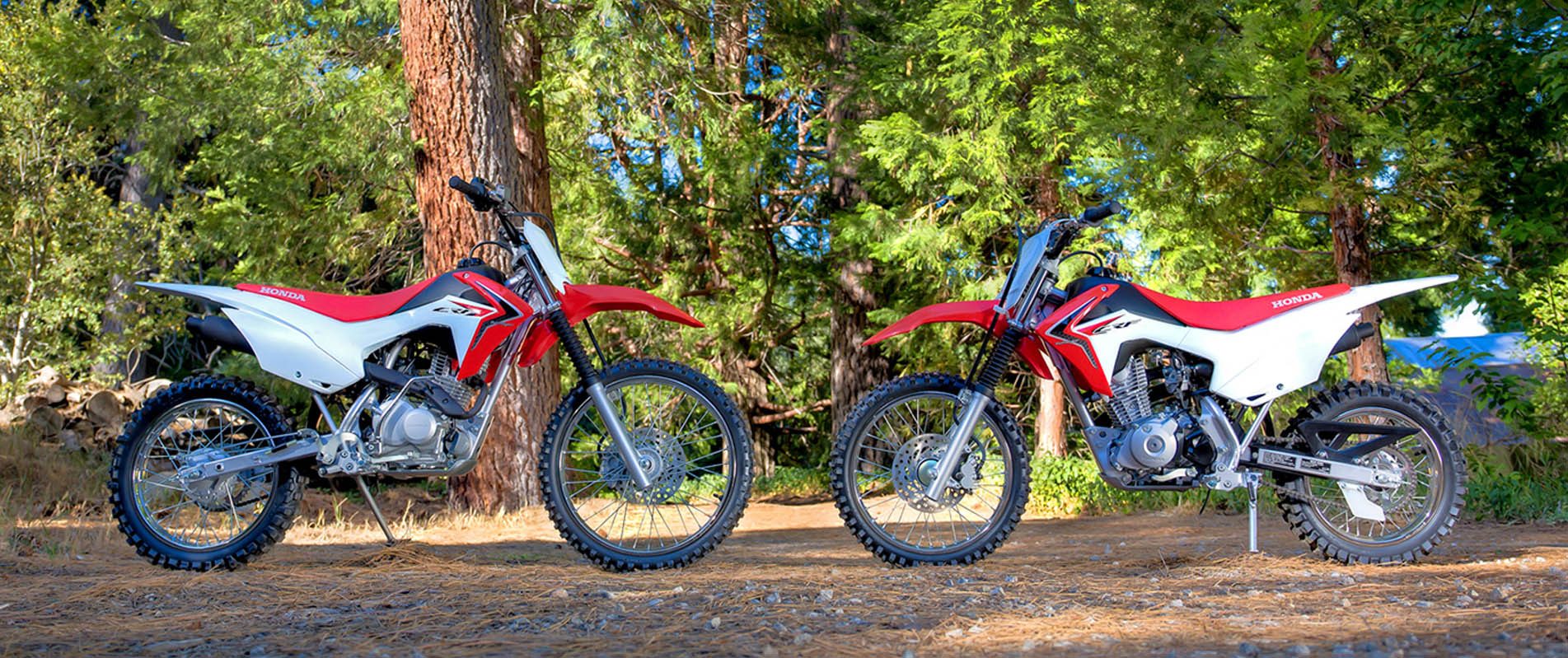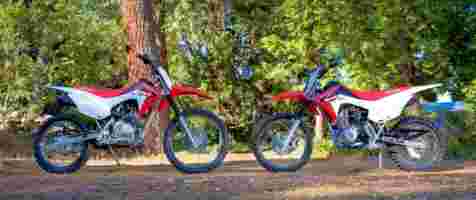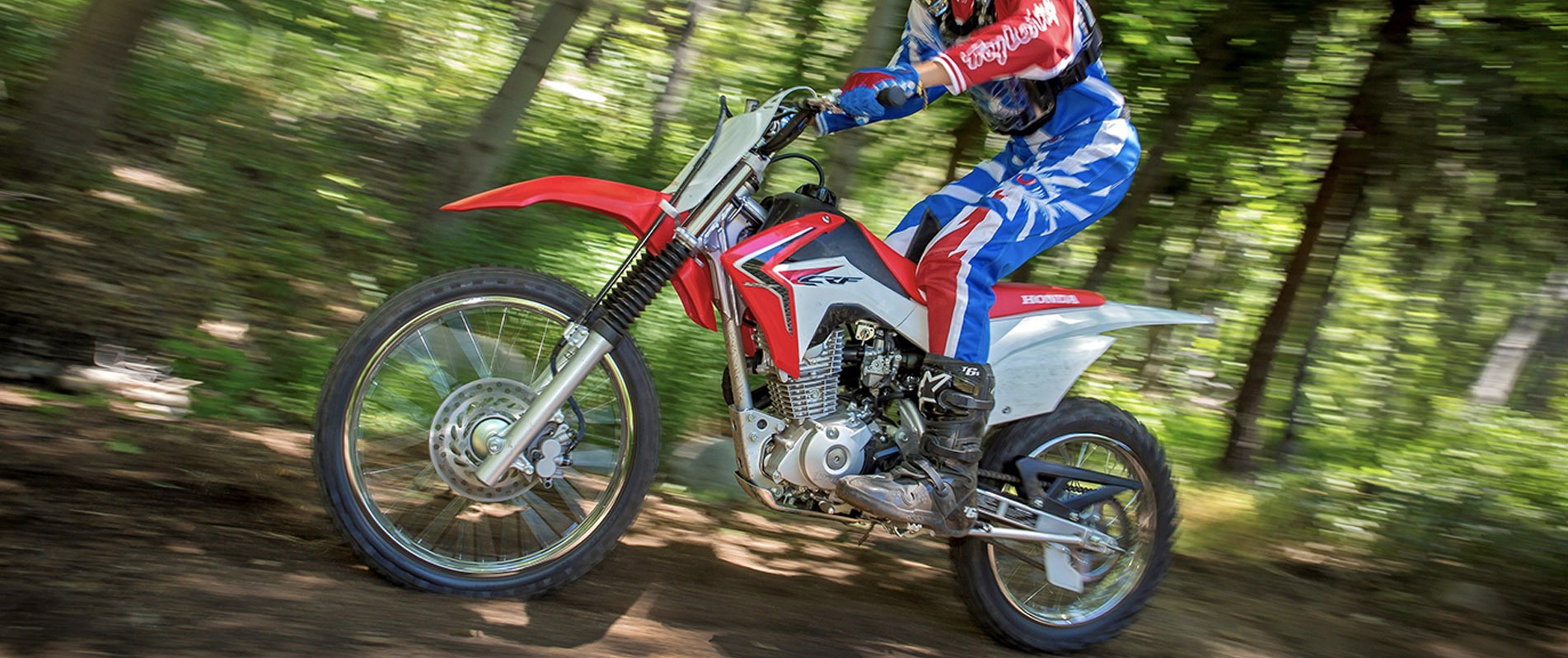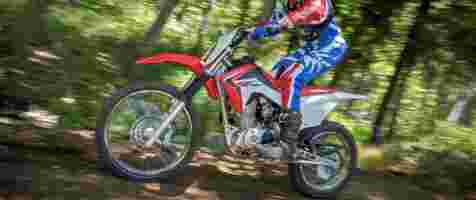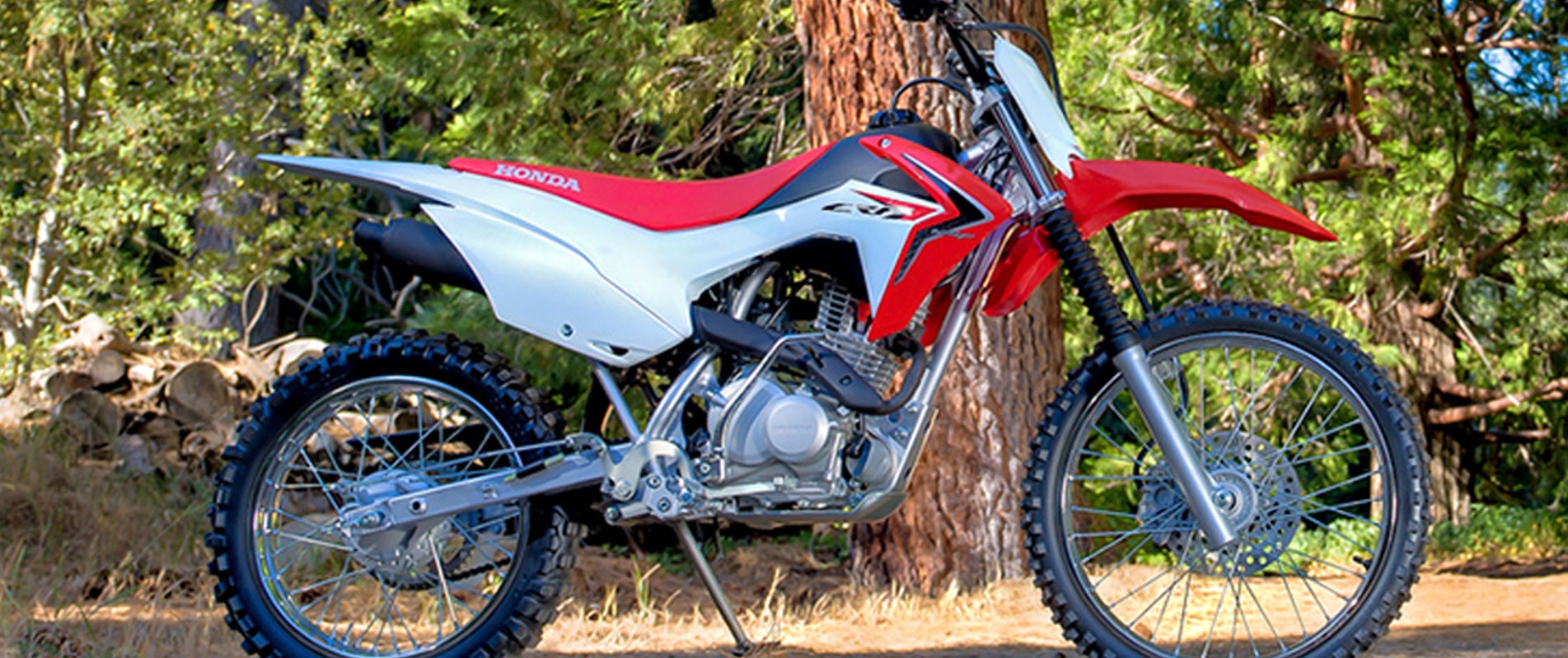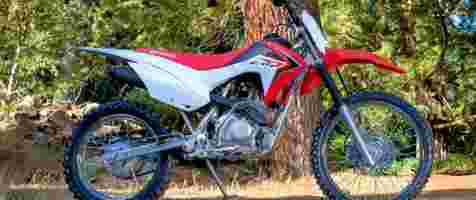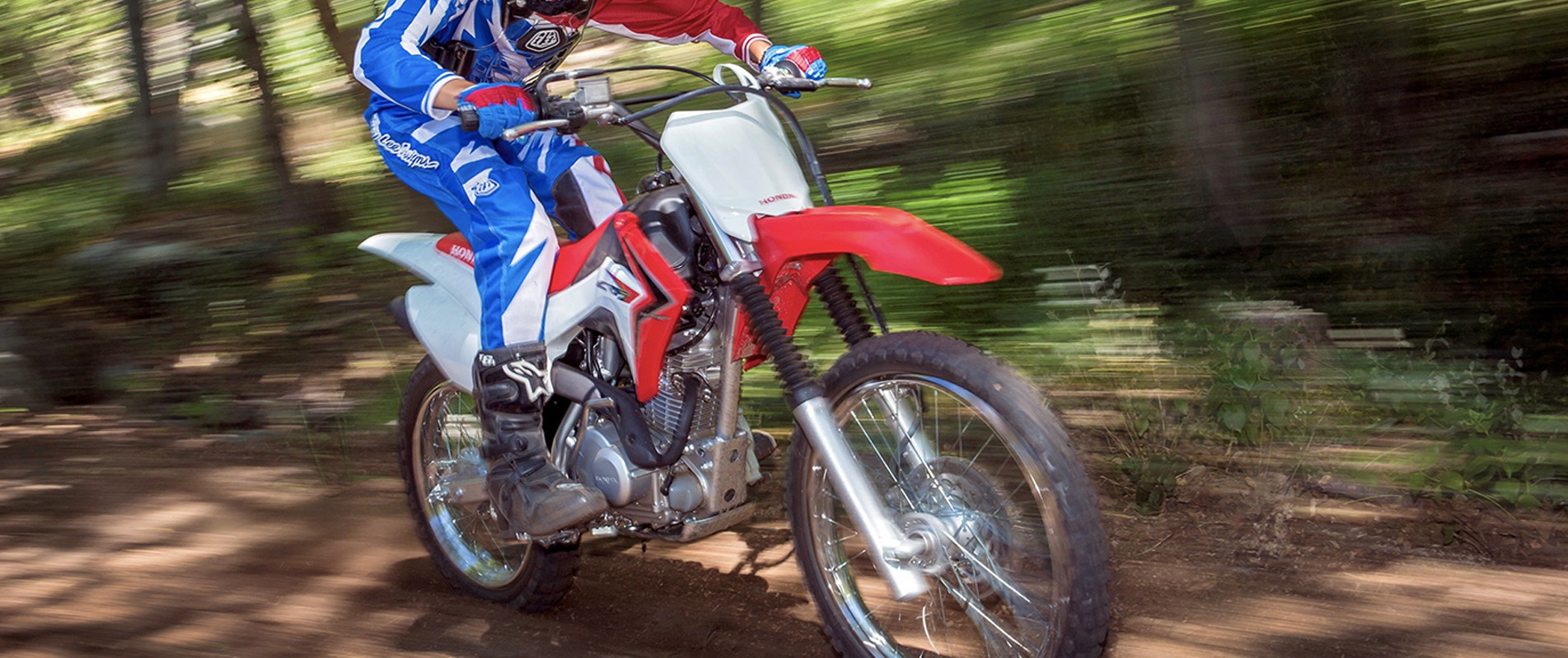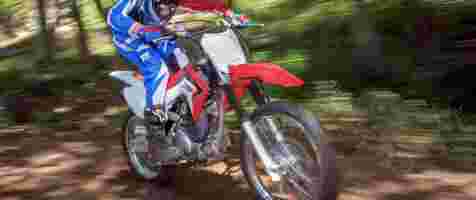 Features and Style
Design
The CRF125F's chassis and steel diamond frame give it the perfect balance of rigidity and strength, ensuring a stable ride.
Performance
It may be small, but the CRF125F is very much a fully-grown motorcycle, delivering top performance and excitement.
Efficiency
The new electric start makes the CRF125F easy to start, while the four-speed gearbox and clutch is smooth and easy to use.
Make it your own