A true dual-purpose motorcycle
The essence of what makes a true dual-purpose motorcycle has long been in Honda's DNA. The new CRF300L takes the stage - lighter, more powerful and with an array of detail improvements. Purchase this model and enjoy free rider training. Find an outlet and book a test ride now!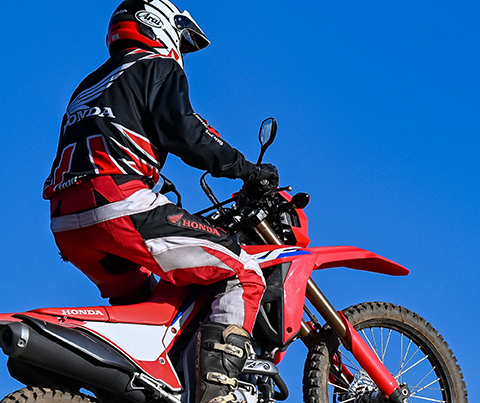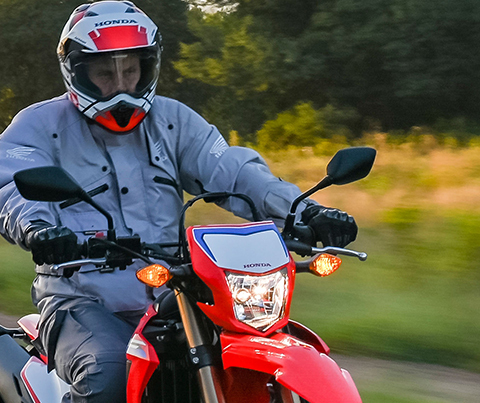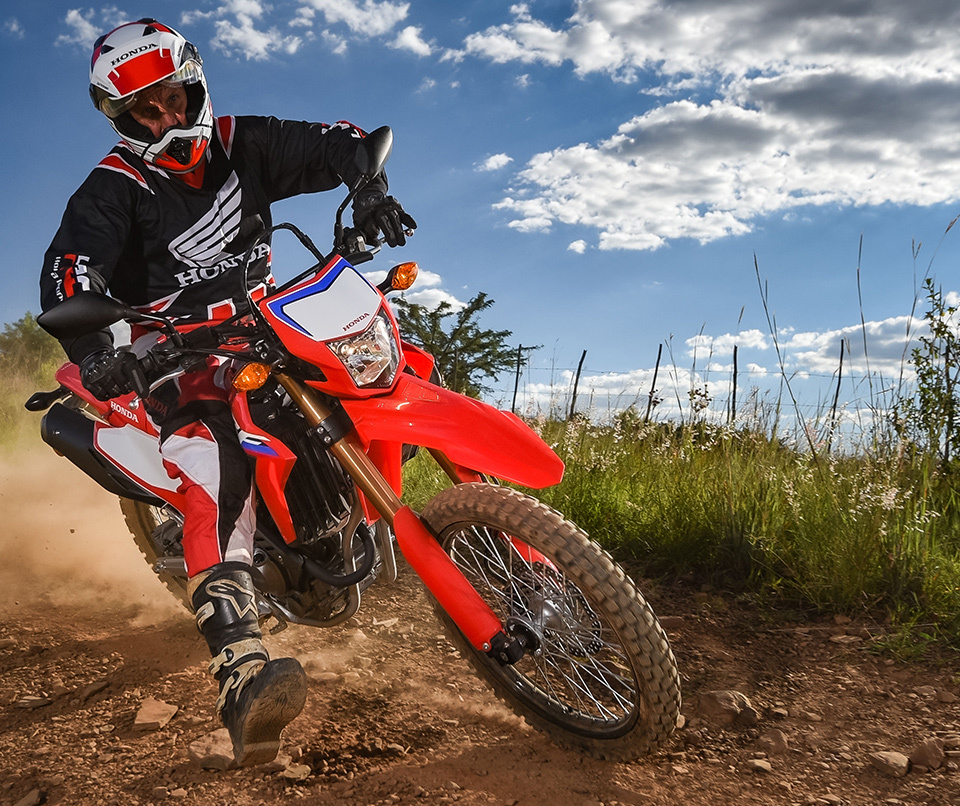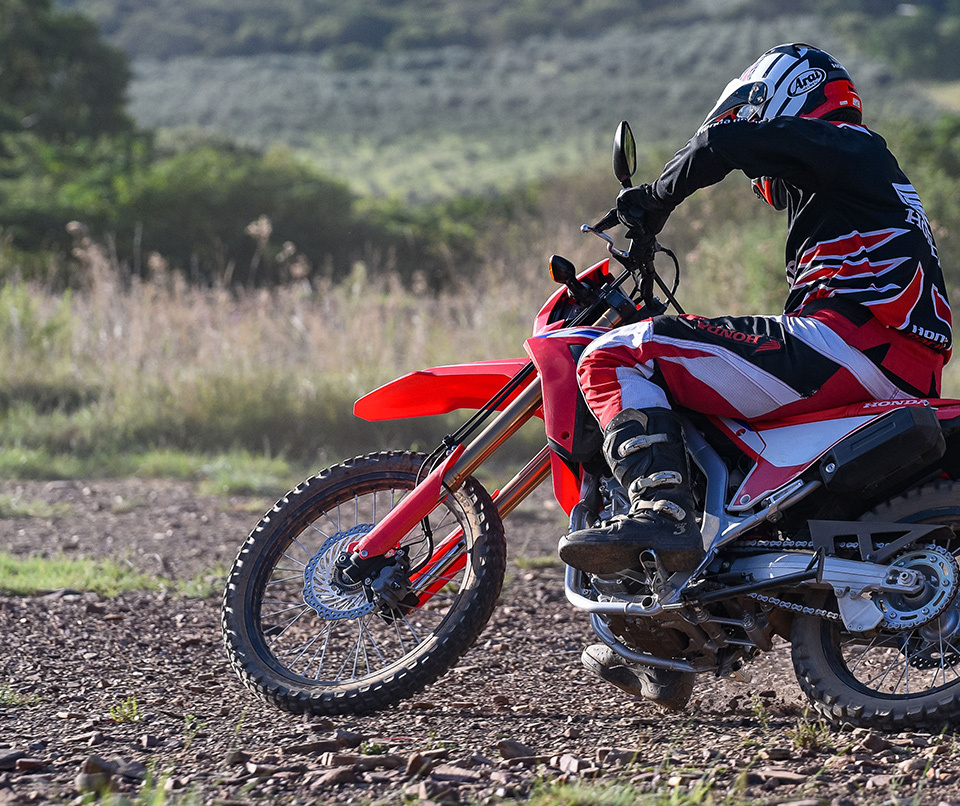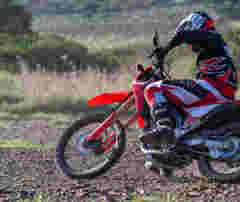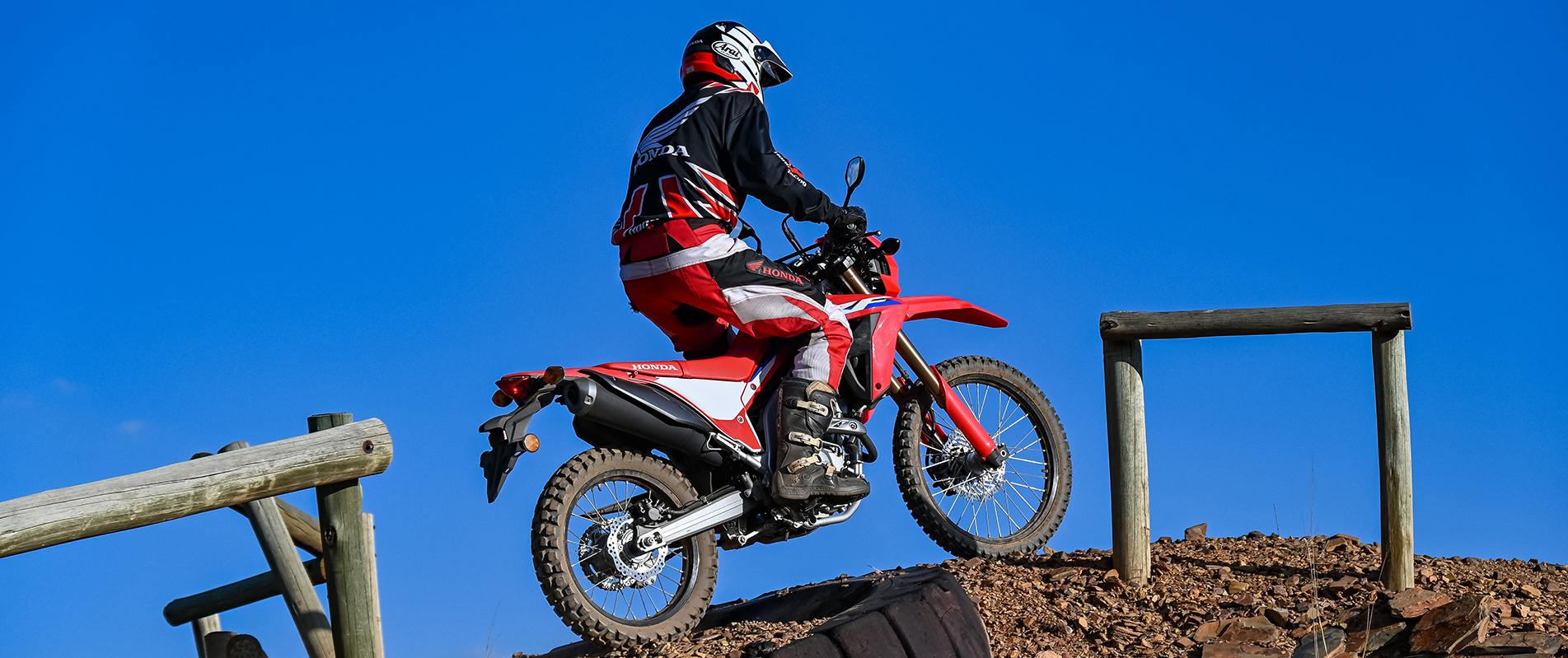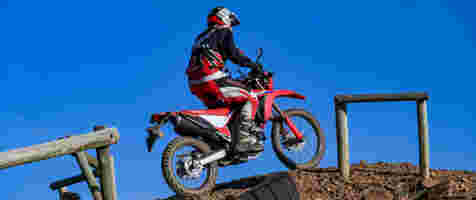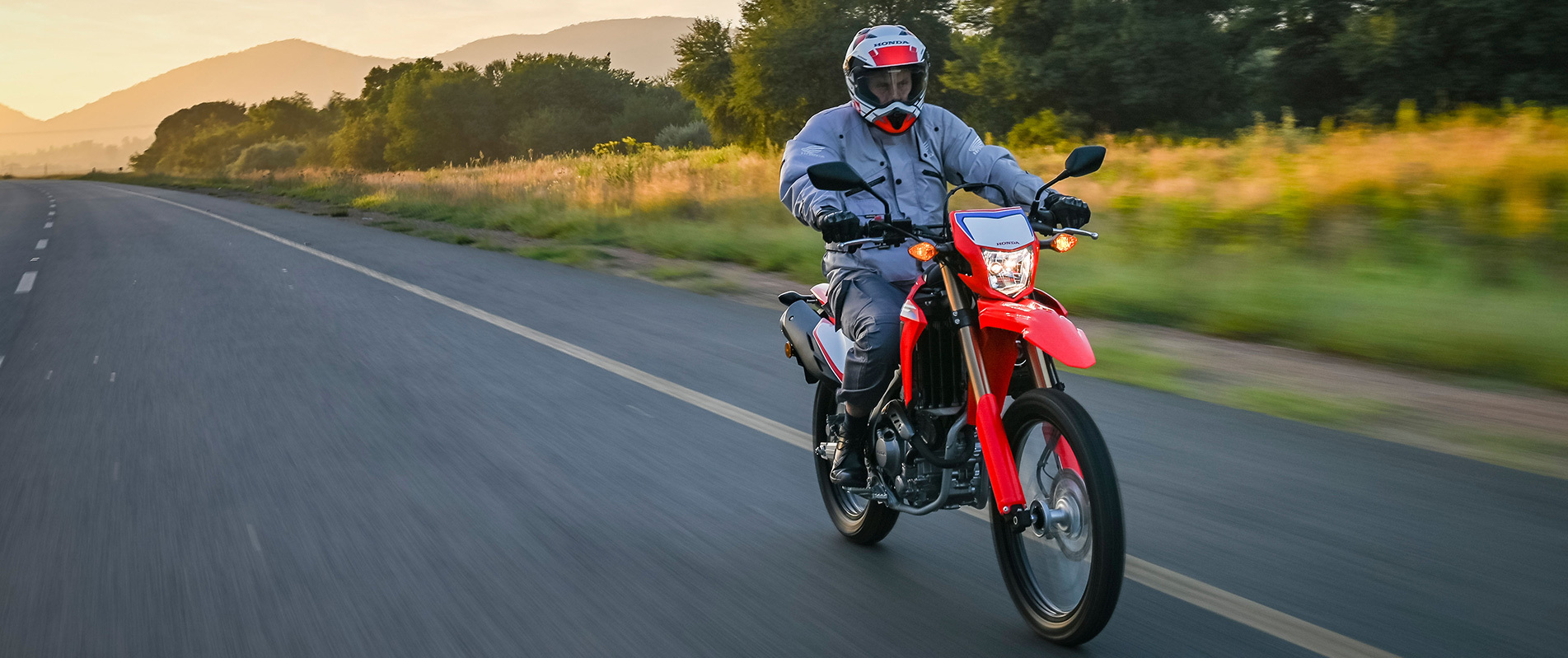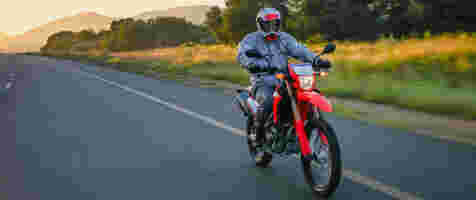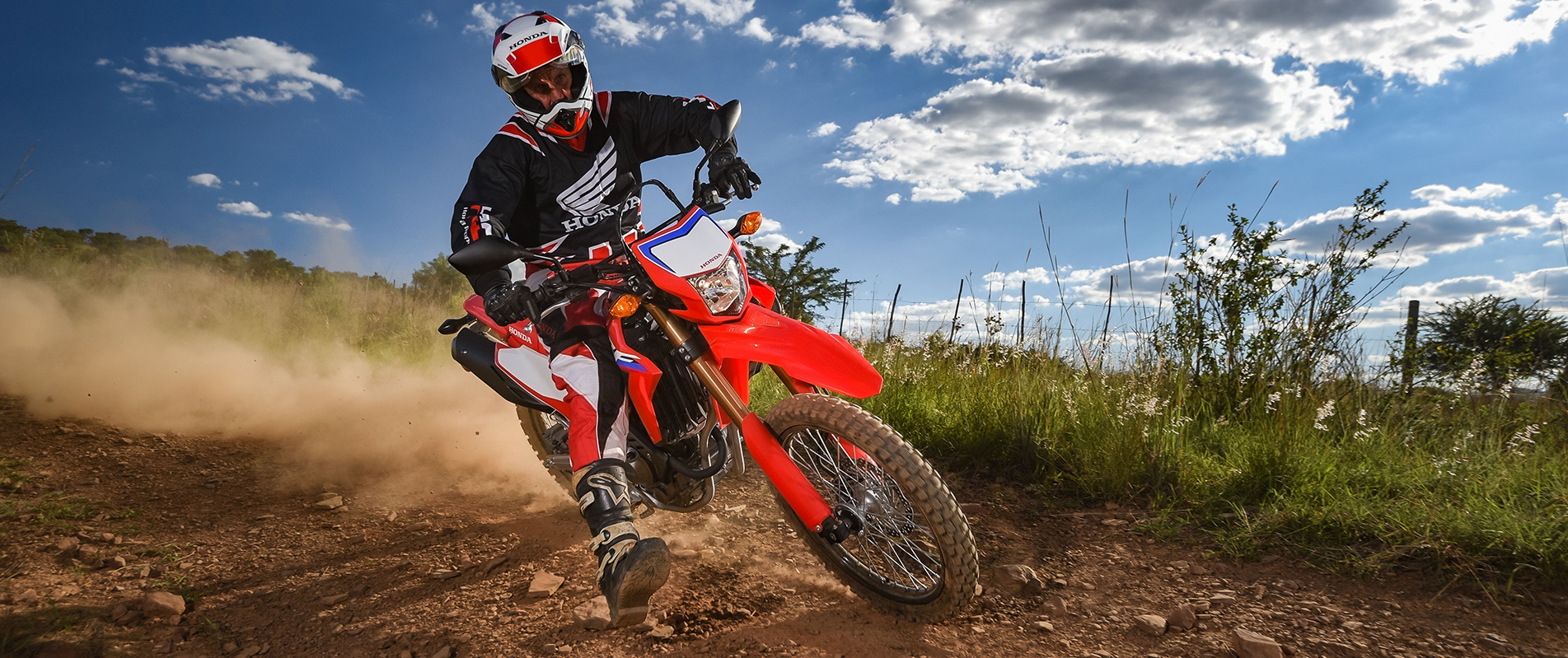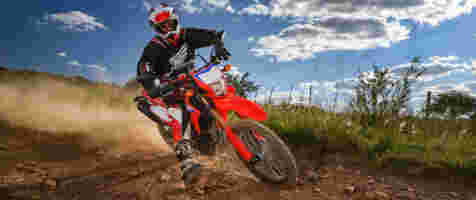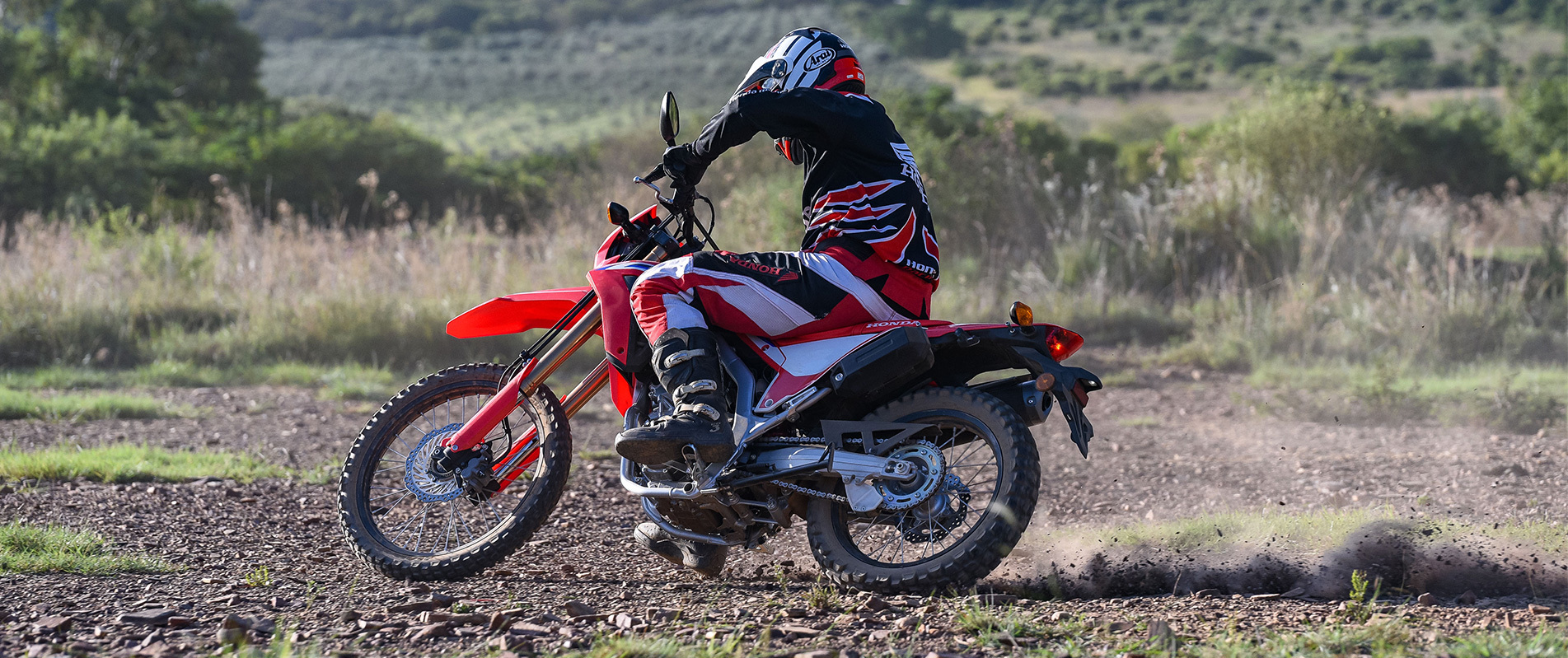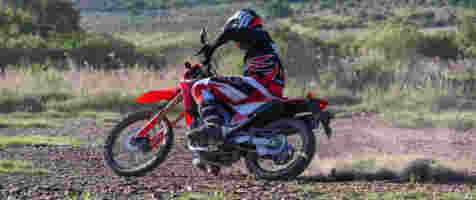 Features and Style
Performance
Now 286cc, the CRF300L's new engine produces 10% more peak power and 18% more peak torque at low rpm. This translates to improved responsiveness throughout lower gear ratios and considerably stronger torque across the rev range. To complement this engine performance upgrade, the Kerb weight is reduced by 4kg to 142kg, making for a whopping 13% improvement in power to weight ratio.
Safety
The 43mm Showa inverted fork gains 10mm of stroke to 260mm, with spring weight and damping settings revised for precise control over a wide range of terrain and speeds. Pro-Link rear suspension now features a 260mm axle stroke, from 240mm; the Showa shock absorber is a single tube design.
Design
A redesigned, 70g lighter LCD display features large black digits on a crisp white display, for instant readability. The speedo numbers are also 6mm larger, at 23mm.
Make it your own