Adventure at every turn
For 21YM the CRF450R receives a wide array of improvements and upgrades under a development theme of 'Razor­sharp Cornering'. Firstly, it's 2kg lighter, thanks to a revised frame and subframe. Purchase this model, and enjoy free rider training. Find a dealer and book a test ride now!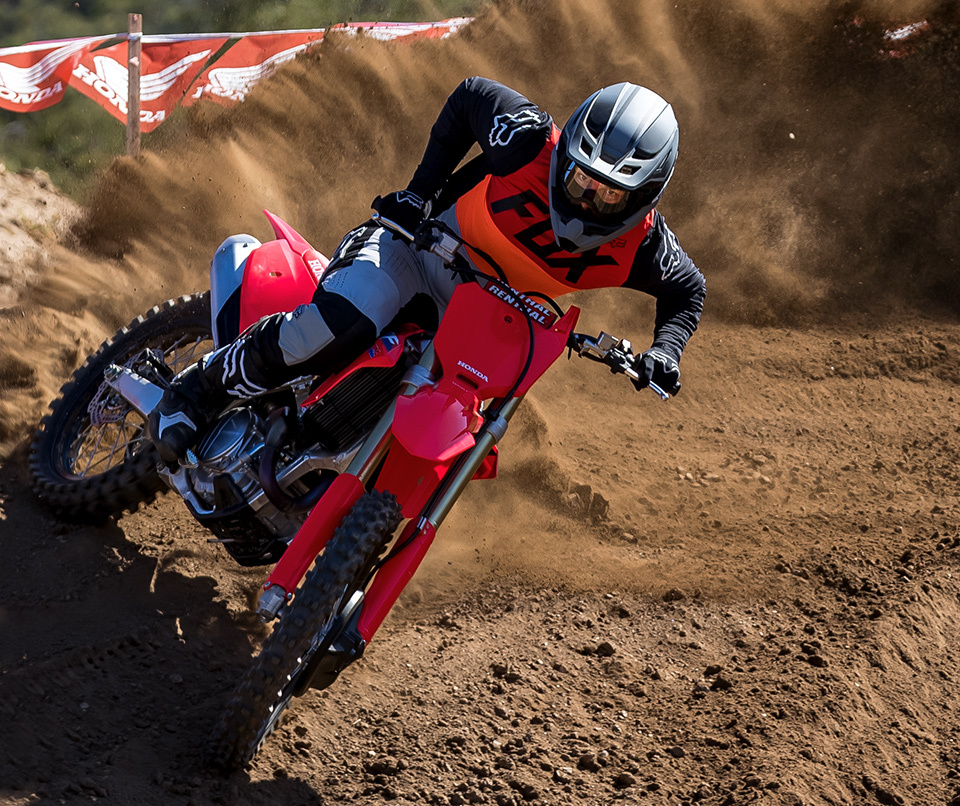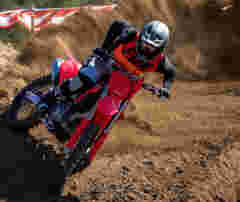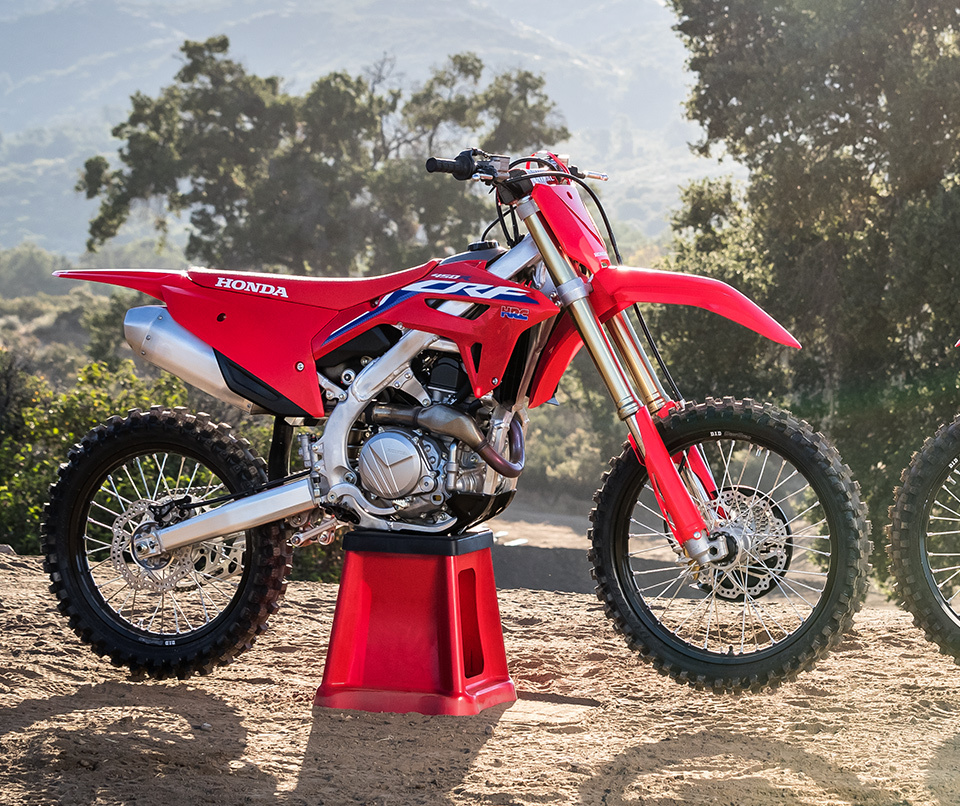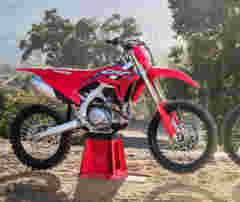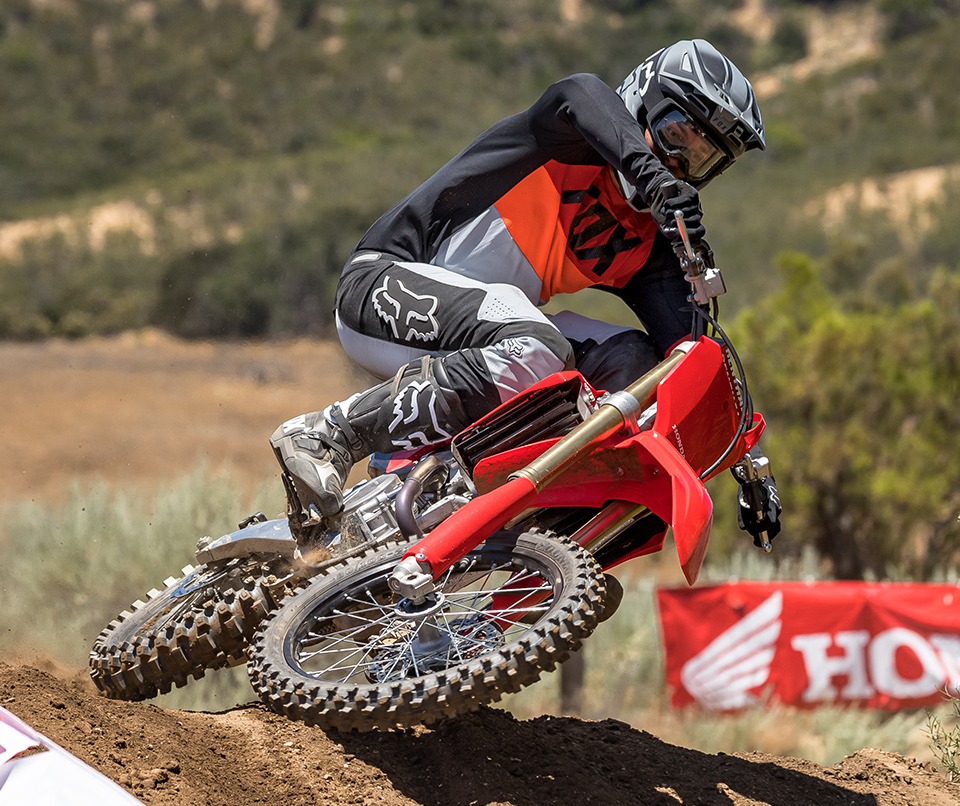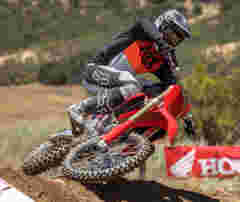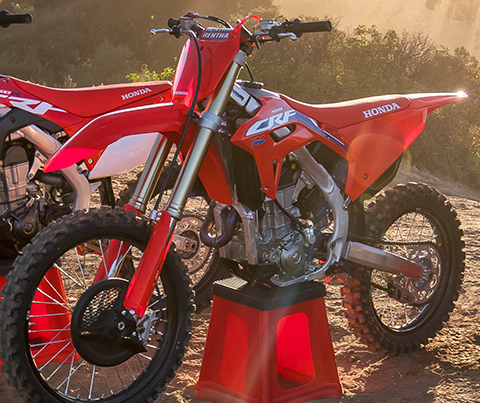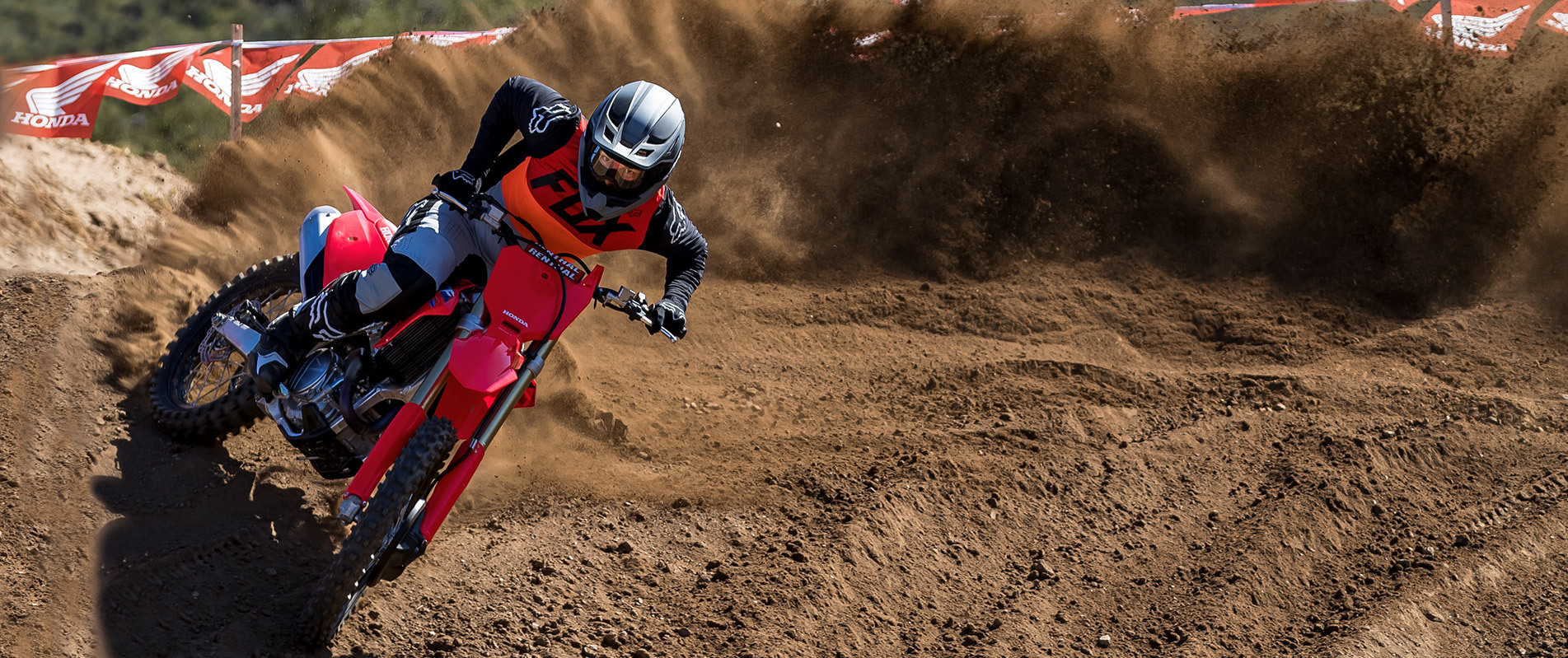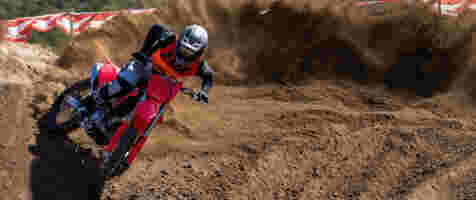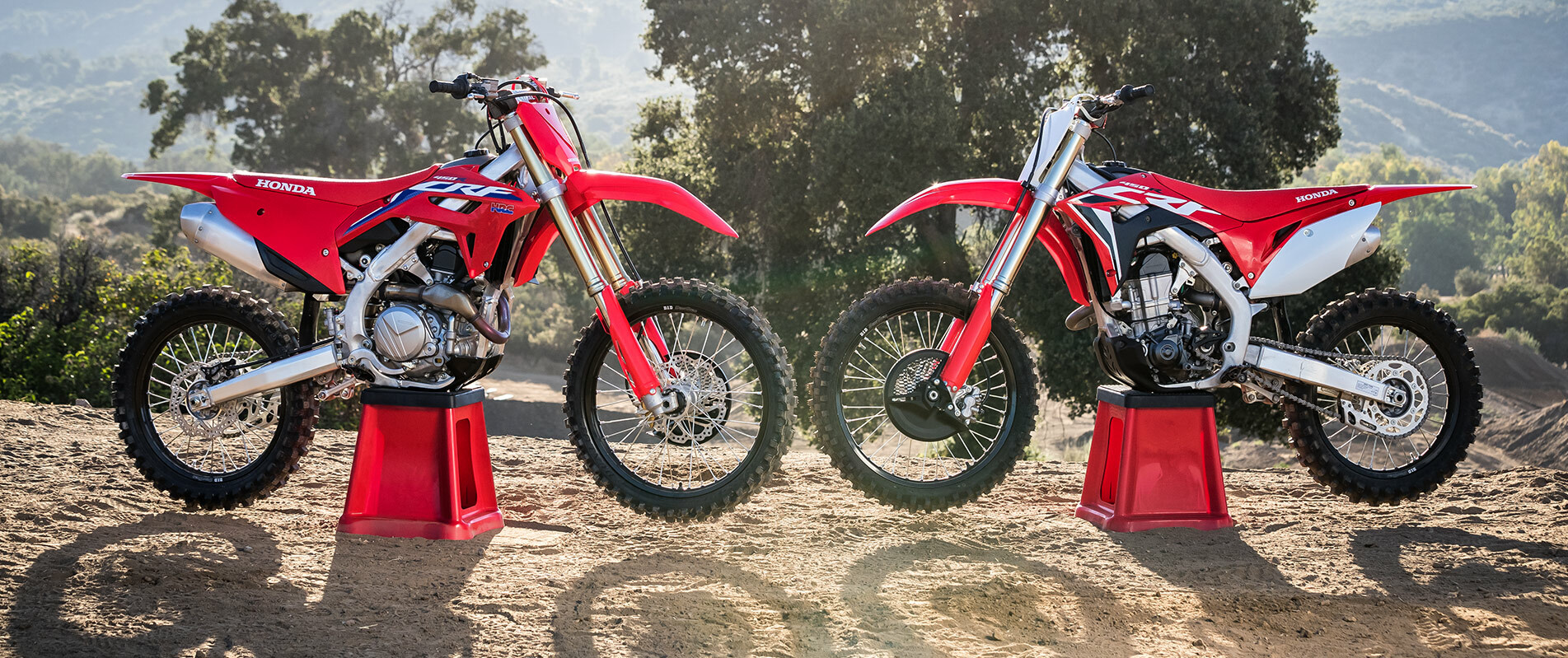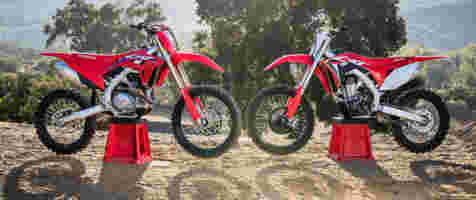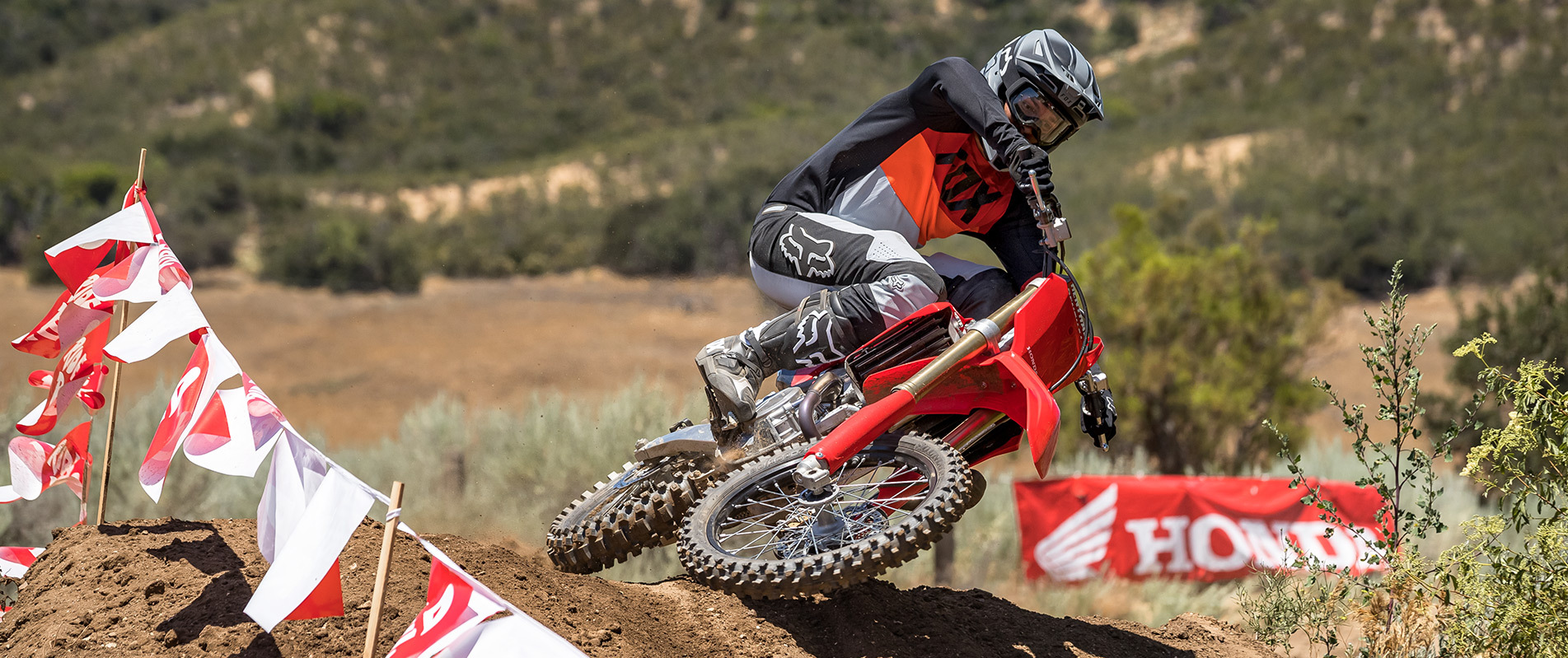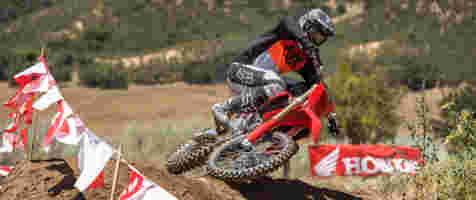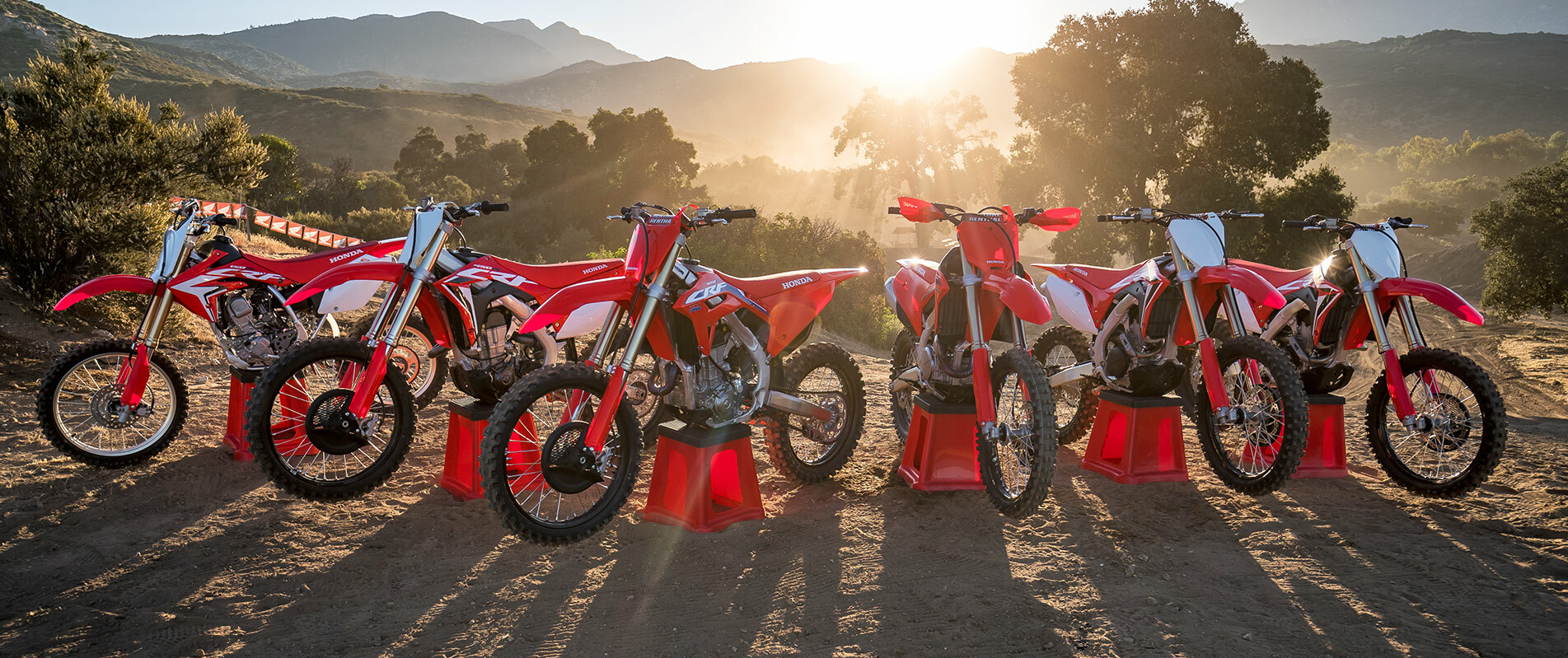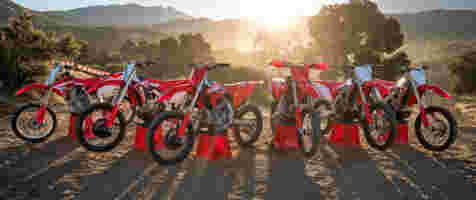 Features and Style
Performance
A significant increase (up to 0.6kW) in peak power above 5,000rpm is accompanied by a stronger low­rpm torque feel, the result of an air box increased in size by 1.8L to 4.1L on the 'clean' side.
Design
The aluminium swingarm has a new rigidity balance tuned to match the frame, with narrower arms and pivot point. The Pro­Link ratio is also revised.
Control
An obvious update for 21YM is the rider controls and display switchgear. The Launch Control indicator, EFI warning, EMSB mode button and LED indicator ­ are sited on the left handlebar, with HSTC button now incorporated.
Choose your colour